What is UI/UX Design?
UI/UX design is the process of designing user interfaces and user experience for products and services. It involves creating prototypes, testing products and services with users, and iterating based on feedback. The goal of UI/UX design is to create products and services that are easy to use and enjoyable for users. 
What to Look for in a Good UI Design Course
 As a newbie to the UI/UX design world, you probably have no idea what makes a good course. Luckily, we do! Here are a few things to look for to make sure you're choosing the best one for you.
Organization is everything – The content and lessons of a good UI/UX design course should be well-organized and easy to follow. It should also cover a wide variety of topics.
Accessibility is also key – The best UI/UX design courses should be available online or through a mobile app, so you have access to the lessons anytime and anywhere.
Instruction should be easy to follow – with examples and step-by-step directions. A good instructor will provide feedback and critiques on student work, and students should have the opportunity to submit work for critique several times per lesson.
Best Apps to Learn UI/UX Design
 Here are a few of the best apps to help you get started designing UI and UX—they all have great tutorials and lessons, so you will have everything you need to learn the basics.
Coursera
If you haven't invested in any apps yet, Coursera is a great place to start learning UI/UX design for free. It has over 100 courses, so you will have plenty to learn about basics and fundamentals. The courses are taught by top universities, so the instruction is top-notch.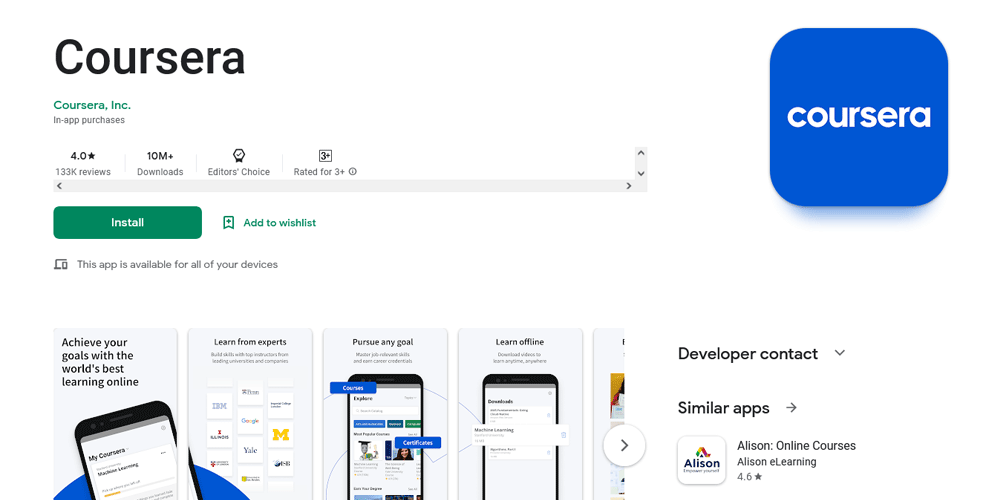 Linkedin Learning
 If you're looking for a more professional, paid option, Linkedin Learning may be the app for you. It has high-quality courses and a paid subscription model , which includes unlimited access to its library of training materials. 
The UI/UX design course at Linkedin Learning is well-renowned and lengthy—but worth the time commitment. This higher-level course is perfect for students who have some basic knowledge of UI/  UX and want to deepen their knowledge and skills.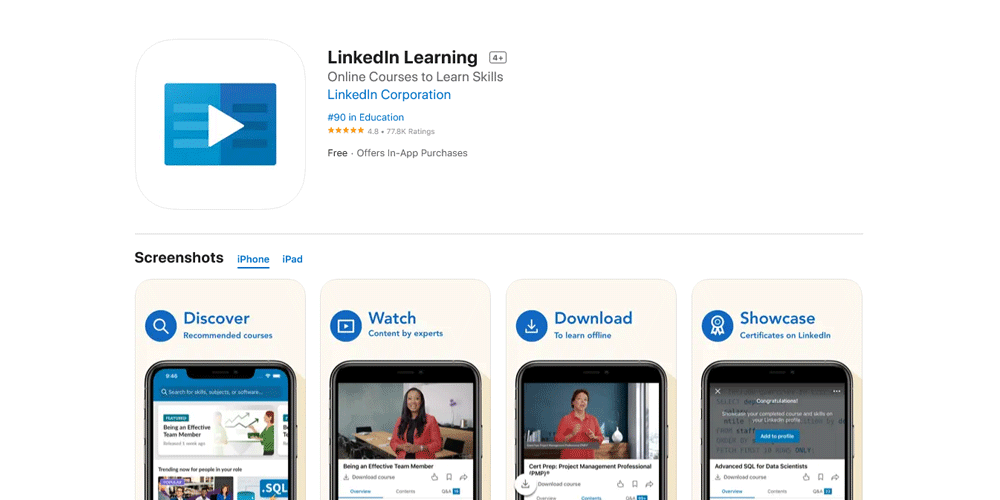 Skillshare
 If you're willing to put in a little extra money, you may want to consider a dedicated UI/UX design course on Skillshare. 
The platform has over 1,000 courses and charges a monthly fee for unlimited access to them. You may also be able to get some of them for free by subscribing for a week at a time.
The UI/UX Design series on Skillshare is excellent—and it's free for a month if you sign up now.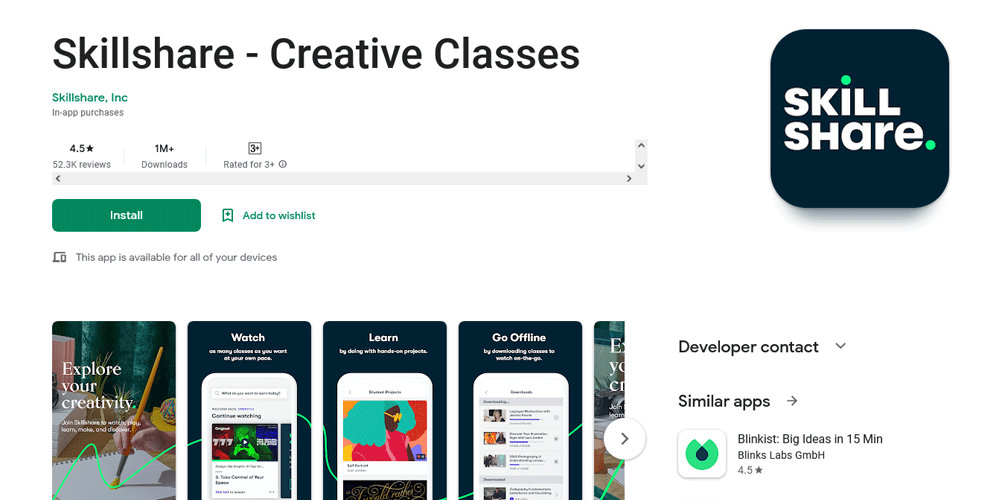 Udemy
 Yet another paid option, Udemy also has excellent paid courses (and some free ones). You can sign up for a monthly subscription and get access to hundreds of UI/UX design courses.
The selection on Udemy is huge, so you'll be able to find a course that suits your needs and learning style.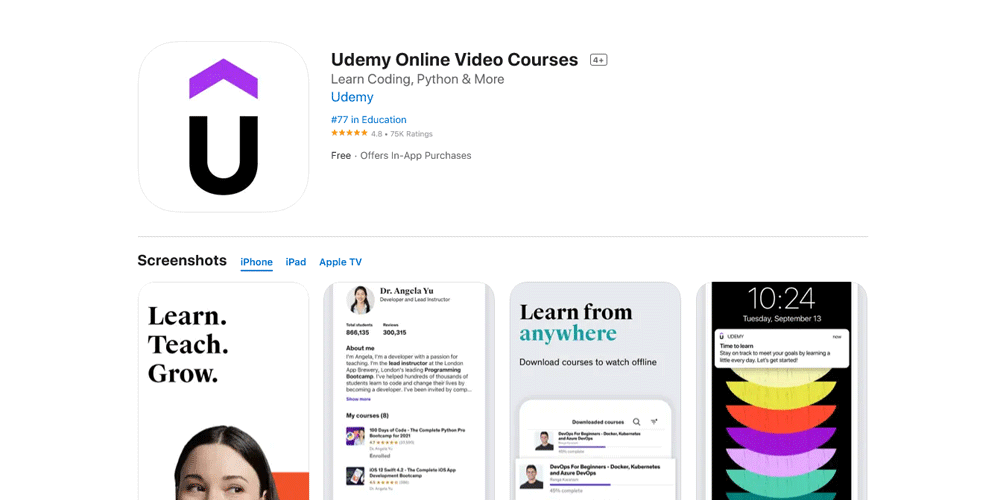 ProApp
If you're interested in learning UI/UX design for mobile applications, ProApp is a great app. The instruction is via video and the content is brief but useful.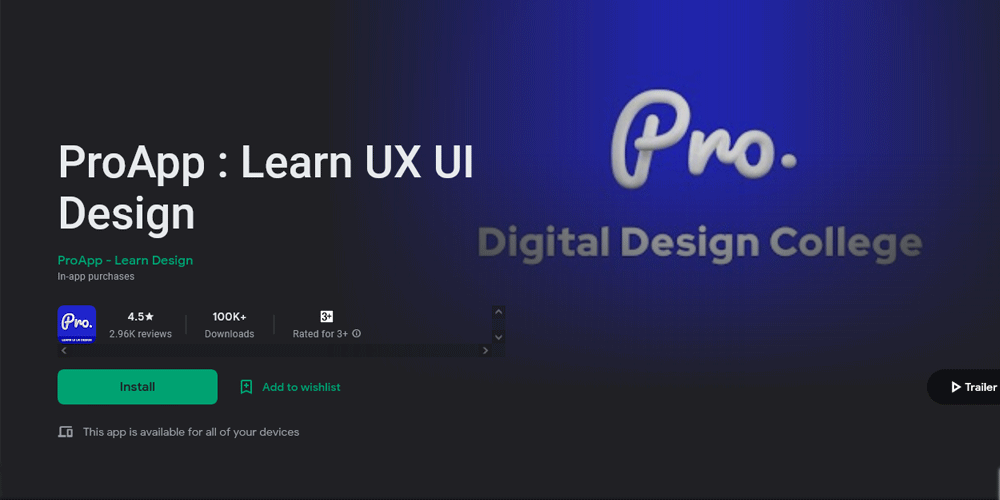 Uxtoast
Are you looking to improve your UX design skills? Then check out Uxtoast, an app that familiarizes you with a collection of UX laws and principles. Learn how to cognitively psychology your users and implement the concepts in your designs. Uxtoast is perfect for experienced UX designers looking to expand their knowledge or someone just starting out in the field.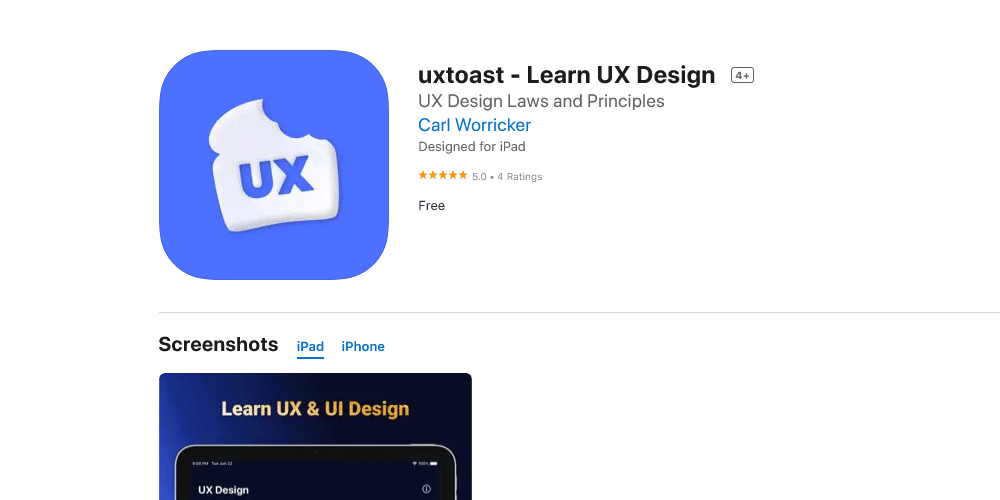 Pluralsight
Technological skills platform that offers over 7000 courses taught by expert instructors. The courses available cover a wide range of topics and cater to various levels of expertise, making Pluralsight a great resource for anyone looking to improve their skills.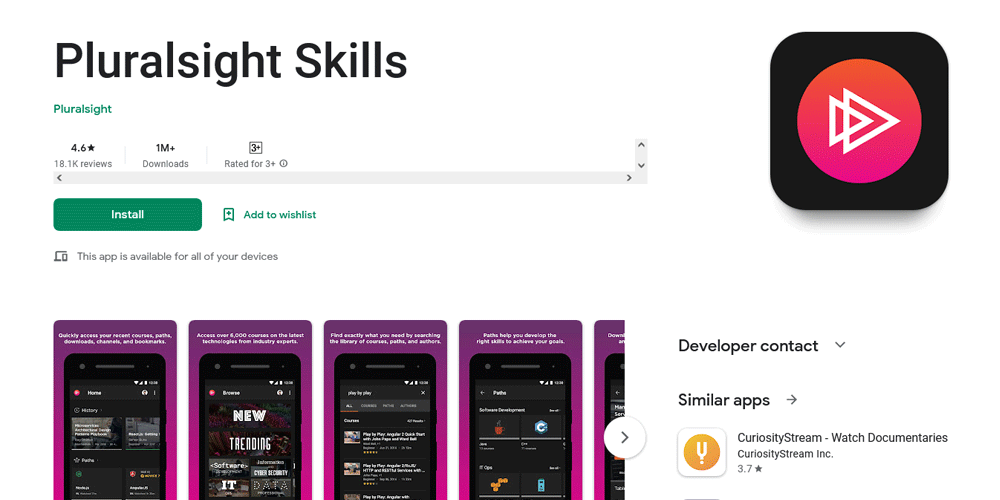 edx
Another top technological skills platform, edx offers hundreds of high-quality interactive courses taught by renowned instructors. Courses are available for learners of all levels, making edx a great resource for beginners and experts alike.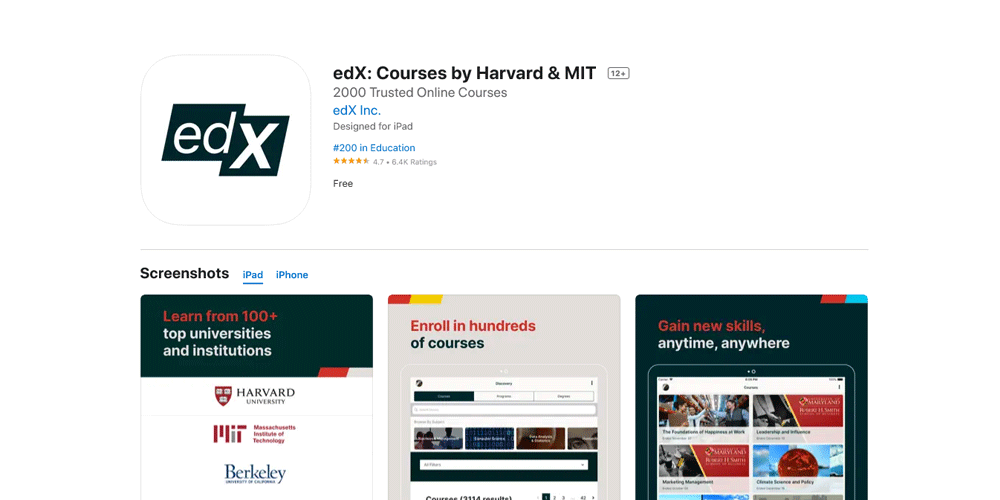 UX Companion
This UX Companion is a great tool for web designers to learn more about UX terminology. It provides definitions for various terms, tools and models, and links to free, detailed articles written by experienced professionals. This is a great resource for students or anyone else who wants to improve their understanding of web design vocabulary.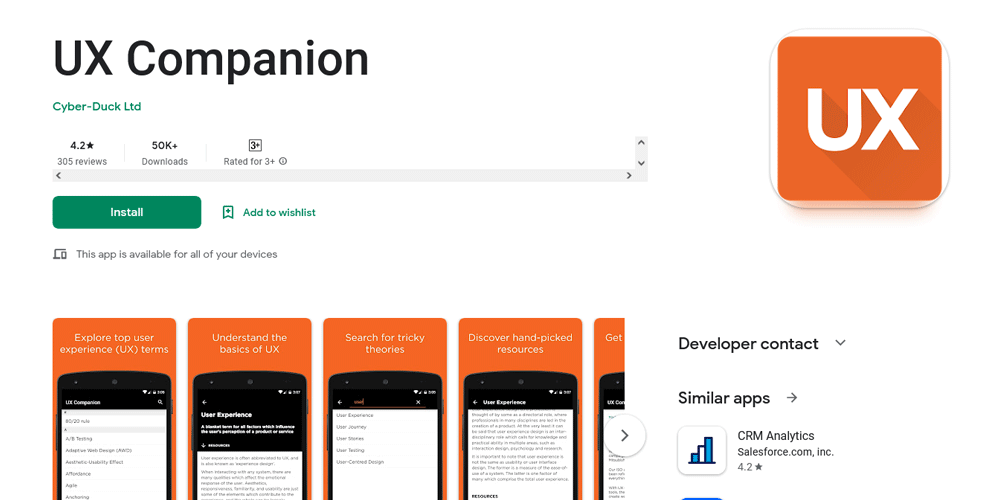 Simplilearn
Simplilearn is the perfect way to learn current best practices and gain job-ready training from leading practitioners in their field. With virtual labs for hands-on learning and immersive learning experiences, you'll be work-ready in no time! Plus, you'll get world-class mentorship and 24/7 support to help you succeed.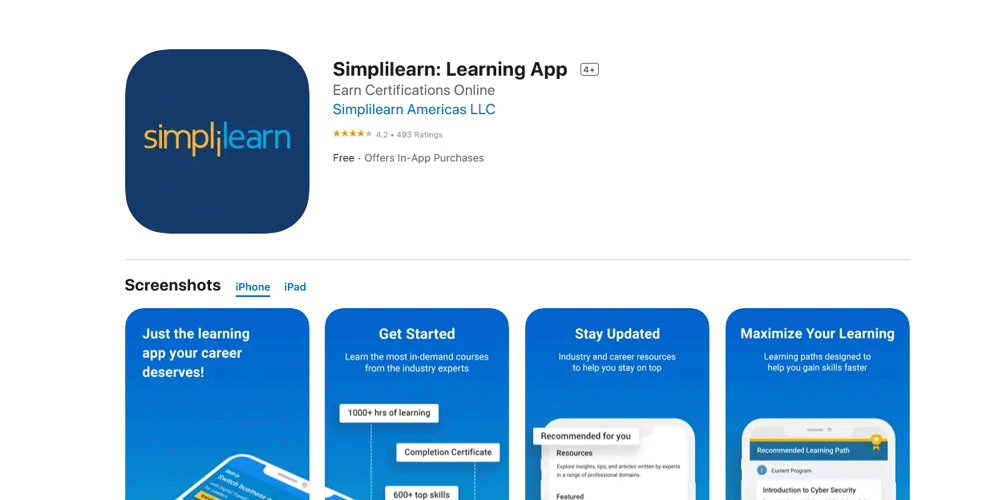 In this roundup, we've collected some of the best app learning resources for UI/UX designers who want to improve their skills and keep up with the latest trends. Whether you're looking for paid or free courses, you're sure to find something here that fits your needs. So what are you waiting for? Get started today and see how much your skills can improve with the help of these great apps!